Summer School 2020 - more information
Application guidance
Submitting your application

We have a limited number of places on this programme. Please answer the following questions in your application:

Personal Objectives

 

- Please succinctly describe your current leadership role and responsibilities (min 50 words - max 100 words)
Departmental/Organisational Objectives

 

- What are your learning objectives for Summer School? (min 50 words - max 100 words)
Personal Outcome Statement

 

- How will Summer School help address the challenges in your work? How will you apply the learning? (min 50 words - max 100 words)

How specific should my personal/organisational objectives be?

Download our 'Guidance on personal and organisational outcomes and objectives' document to find out more and see examples. Objectives should be a maximum of 100 words. Places are limited so making your objectives as specific as possible will strengthen your application.
Accreditation options
Every journey starts with the first step, and your application to attend this year's Academi Wales Summer School could be your first step to achieving a recognised, higher level qualification such as a Doctorate - through completing a new academic module, linked to your time at Summer School.

The 'Review of Professional Learning' module is unique, as it has been developed as the starting point for those interested in studying for a Professional Doctorate (DProf) but can be used towards a Post Grad Certificate (PGCert), Post Grad Diploma (PGDip), Masters (MA) or Professional Masters (MProf). So whatever your academic aspirations, this module can help you along your way.

This module would normally cost £1,500. However delegates at the Summer School can enroll for £600 and Academi Wales have a small number of bursaries available which reduces the cost even further covering up to 50% of the cost. The Length of time taken to achieve a DProf is then typically 5 years, at a total cost of around £16,000.

You will need to apply to the University to enroll on this module, once your place at the Summer School has been confirmed. Enrolment must be complete by the end of May and places on this module are limited to 10 for 2020.

Once enrolled, you will be invited to attend 2 tutorials during the Summer School. One on the Monday morning and one on the evening of the Thursday. These tutorials will last no longer than an hour. During the remainder of the summer school, you are encouraged to meet up with your fellow students on an informal basis, to help support each other through some of the assigned tasks. The remainder of your support will be on a 1 to 1 basis via Skype, email or telephone calls.

Submission of your work for this module will be in January/February 2021. Following which, those who wish to work towards a DProf can start their next module in March. Those wishing to work towards another exit award, can discuss and plan their route with their tutor.

For further information please contact: Julie Crossman julie.crossman@uwtsd.ac.uk or Christine Davies christine.davies@uwtsd.ac.uk.
Detailed information
How much does it cost?

£500 + vat (please note, this does not include costs for the optional accreditation)

This includes:

access to the full Summer School learning programme
delegate pack
accommodation (nights of Monday 22 to Thursday 25 June 2020)
breakfast, lunch and evening meal during the event

You must meet any personal incidental costs, such as, travel to and from the event, newspapers, bar bill and so on.

Please note: if you accept a place at Summer School and then withdraw your organisation may be required to pay the full cost.

How do I pay? What information is required?

Your organisation will be invoiced for the relevant amount following your attendance at Summer School.

Non-Welsh Government applicants

When you complete your application we will ask you for the following information:

name of organisation who is paying for you to attend
name and address of billing officer
email address of billing officer

Supplier: Academi Wales is part of Welsh Government.
Supplier address: Welsh Government, Cathays Park, Cardiff CF10 3NQ.

If your application is successful, we will contact the billing officer to provide us with a purchase order number once a place has been confirmed. If you do not know your billing officer at this time, please insert your own details and we will contact you later, giving you the opportunity to identify your billing officer for these details. Invoices will be sent and fees collected after the event.

If you need any further details on the invoicing requirements please contact our finance team by emailing AW.Business@gov.wales

Welsh Government applicants

When you complete your application we will ask you for the following information:

WG finance manager email address

Academi Wales is part of Welsh Government. If your application is successful, your WG finance manager must provide the following details to AW.Business@gov.wales:

Profit centre
Activity code
Personnel number or name of delegate

We will issue journal transfers to collect course fees after the event.

If you need any further details on the transfer requirements please contact our finance team AW.Business@gov.wales

General timetable – opening and closing of event

Monday 22 June

9.30 to 11.30am: registration and accommodation allocation
12pm: lunch
1pm: programme begins

Friday 26 June

12pm: programme ends

Do I have to stay for the whole week?

Summer School has been developed as a week long immersive learning experience. You will only get the full benefit of this opportunity by completing the whole week.

Also, if you are planning to get your learning accredited, you will need to attend each day as part of the accreditation. Find out more in our 'Accreditation options' section.

What if I live locally to the university? Does it have to be residential?

We encourage delegates to see the course as residential. However, if you live locally you may prefer to commute to and from your home. All delegates are expected to attend every day to make the most of the learning. Please let us know as soon as possible if you don't need accommodation.

Are child care or crèche facilities available at Summer School?

There are no child care or crèche facilities available at the University. Delegates will be expected to make their own child care arrangements.

Meals and refreshments

Meals and refreshments are included within the programme (however alcohol, bar or café purchases are not covered).

Breakfast: between 7 and 8.30am
Dinner: 7pm

What do I do if I have a special dietary or other medical requirement?

We will gather this information as part of the application process. Please advise as directed if you have a medical or specific dietary need. With regard to dietary preferences, please note that the University serves a variety of food. There is also a supermarket within walking distance of the campus.

Mobile/internet connections

Please be aware that because of the location, mobile phone and internet signals may be patchy and could be affected by weather conditions.
Wi-Fi is available in the main hall.

What's useful to pack?

Toiletries, hairdryers etc
Flip flops to wear in the accommodation blocks
A mirror
General supplies may be useful tea, milk and biscuits, as the accommodation has kitchen areas (however, all other food and refreshments are provided during the event)

Dress code

Photography/video recording

We will be taking photographs and seeking feedback and quotes throughout the event and the materials produced may be shared on our website and social media or used for future Academi Wales' event marketing and training purposes. You will have the opportunity to agree to be featured in these materials or to opt out when you complete the application form.

Personal preparation

You must complete all pre-work set by the speakers. This will be shared on our Summer School 'hub' - a network on our website which all delegates will join. If you're awarded a place we will give you more information about how to access the hub.

Contacts

Summer School Team
summerschool@gov.wales
03000 256 687

Travel

Travelling to the Venue

http://www.uwtsd.ac.uk/lampeter/travelling-to-lampeter/

Trains - Transport for Wales

Buses

https://www.ceredigion.gov.uk/resident/travel-roads-parking/public-and-community-transport/buses/bus-timetables/

https://www.carmarthenshire.gov.wales/home/council-services/travel-roads-parking/bus-services/bus-timetables/#.Xjv-Sl77SUk

Car sharing

Once the delegate list is confirmed, with your approval, we'll share contact details. You can then make your own car sharing arrangements for travel to and from the event.

If you have any other questions, please email Summer School.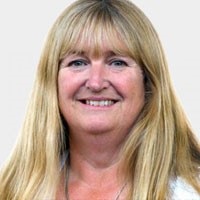 Julie James AM
Until she was elected as Assembly Member for Swansea West, Julie was a leading environmental and constitutional lawyer. Prior to this, she was assistant chief executive at Swansea Council. She spent most of her legal career in local government, working as a policy lawyer with the London Borough of Camden before returning to Swansea to work for West Glamorgan County Council and then the City and County of Swansea.
Since being elected Julie sat on the Constitutional and Legislative Affairs Committee, Enterprise and Business Committee and Environment and Sustainability Committee. Julie published the 'Influencing the Modernisation of EU Procurement Policy' Report as Chair of the Enterprise and Business Committee's Procurement Task and Finish Group. Julie also sat as Chair of the Environment and Sustainability Committee's Common Fisheries Policy Task and Finish Group.
Julie James was appointed Deputy Minister for Skills and Technology in September 2014. In May 2016 Julie was appointed as Minister for Skills and Science. Julie was appointed Leader of the House and Chief Whip on 3 November 2017. On 13 December 2018 Julie was appointed Minister for Housing and Local Government.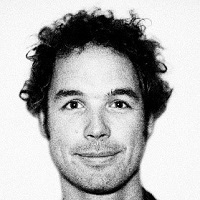 Thimon de Jong, founder WHETSTON / strategic foresight
Thimon de Jong runs WHETSTON/strategic foresight, a think tank specialised in future human behaviour, societal change & business strategy.
He is an experienced keynote presenter and leadership trainer and has worked for clients like Morgan Stanley, Vodafone, and IKEA. Thimon also lectures at the social psychology department of Utrecht University where he teaches master students how academic research can be practically applied to improve business strategy.
He has a master's degree in Cultural Studies with a minor in International Business Studies. He is a former insights & strategy director at TrendsActive, researcher at FreedomLab Future Studies and editor in-chief of RELOAD Magazine.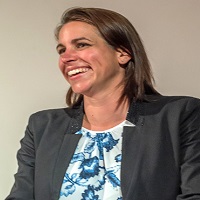 Gemma Morgan, Keynote Speaker, Consultant and Coach
Gemma trained at the Royal Military Academy Sandhurst, she was the first woman to be awarded the Carmen Sword from HRH Princess Royal, for outstanding performance as a young officer.
Gemma is also an ambassador for the Charity 'Help for Heroes', supporting wounded, injured and sick British Armed Forces Veterans. Having suffered post-traumatic stress as a result of her military service, she campaigns to promote better mental health awareness in organisations today.
Gemma is also a former international athlete, Captaining Wales in lacrosse and competing across three World Cups.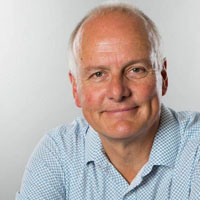 Jonathan Stebbings, Senior Programme Director, Olivier Mythodrama
Jonathan is an organisational consultant, facilitator, trainer and executive coach – and a Senior Programme Director and Lead Presenter for Olivier Mythodrama and has extensive experience of leading and developing groups and individuals across all sectors – corporate, public and third sector.
The story of Shakespeare's most purpose led and inspiring leader, Henry V, provides a template for leaders to evaluate themselves and examine their big projects. Henry must step into a new role, gather a diverse team together, agree on a big project and then overcome significant difficulties on the journey towards a great victory against the odds.
This highly interactive and experiential programme highlights the themes of purpose, vision, motivation and inspiration. If you don't know what inspires you, it will be almost impossible to inspire anyone else. Participants are introduced to an overview of the story and then explore the leadership challenges most relevant to them.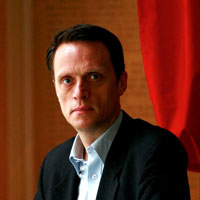 Matthew Taylor CBE, Chief Executive of the Royal Society for the Encouragement of Arts, Manufactures and Commerce
Matthew Taylor has been Chief Executive of the RSA since November 2006. During his tenure, the Society has substantially increased its output of research and innovation, provided new routes to support the charitable initiatives of its 30,000 fellows, and developed a global profile as a platform for ideas.
In July 2017 Matthew published the report 'Good Work'; an independent review into modern employment, commissioned by the UK Prime Minister. In September 2019, Matthew started a new part-time role as the Government's Director of Labour Market Enforcement and is also a member of its Industrial Strategy Council.
Matthew Taylor is a regular media performer having appeared several times on the Today programme, The Daily Politics and Newsnight. He has written and presented several Radio Four documentaries and is a panellist on the programme Moral Maze. He has posted more than a thousand times on his RSA blog site and tweets as @RSAMatthew. He is also Senior Editor of the Thames & Hudson Big Ideas series.
Prior to this appointment, Matthew was Director of the Institute for Public Policy Research, and he went on to become Chief Adviser on political strategy to the then Prime Minister, Tony Blair
The Leadership Challenge – Leading for All – Creating Cultures & Climates
Over the course of the event, Summer School 2020 will provide an opportunity to review and refresh critical leadership skills, build new knowledge and insight into cutting edge leadership practice and explore innovative ways to change behaviour to get different results, learning to 'deliver the business' differently to help meet the demands facing the Welsh public service.
The Summer School learning programme has been developed to help transform your leadership style taking you from efficient to exemplary; to use your own values and behaviours to help people feel, think and act beyond their imagined limits and to use your true capabilities and capacity to meet the demands of public service leadership and become a truly 21st Century leader. This week will provide learning that adds value and help you create success in your role, with your team and for your organisation.