We offer our range of products and services to leaders and managers working across the public service in Wales.
Education

 

- schools, further education and higher education organisations in Wales
Fire and Rescue

 

- fire and rescue organisations in Wales
Local Authorities

 

- local authorities in Wales
NHS Wales

 

- NHS Wales organisations
Police

 

- police services in Wales
Third/Voluntary

 

- registered charities operating in Wales
Welsh Government

 

- Welsh Government departments
WGSB

 

- Welsh Government Sponsored Bodies: Welsh-based public sector organisations funded by the Welsh Government
Whitehall

 

- Welsh-based public sector organisations run by the UK Government
Whitehall Sponsored Bodies

 

- Welsh-based public sector organisations funded by the UK Government
Other

 

- invited guests from partner organisations and other public service bodies across the UK
Our Expert Panel
The Academi Wales Expert Panel was formed in 2022. Replacing the previous Advisory Board, this move to an Expert Panel reflects our new strategy and direction of travel.
Our Expert Panel brings together a group of individuals willing to use their expertise and experience to advise on key leadership challenges and opportunities in Wales.
Panel members will represent their sector, but also provide their own professional experience and views. Their advice will subsequently assist Academi Wales in facilitating the development of emerging priority leadership skills and capabilities, built on principles of collaboration and partnership.
More information about each panel member can be found below.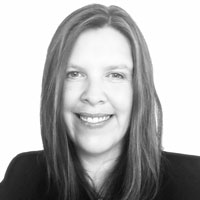 Alex Walters
Director, Academi Wales
Alex is the Director of Academi Wales; the centre for excellence in leadership and management for public services in Wales.
Alex has occupied a number of leadership positions during her civil service career, at the UK Border Agency, Information Commissioner's Office and most recently at Companies House, where she had responsibility for leading a fundamental series of legislative reforms to support the organisation's transformation.
She is a qualified executive coach and mentor, and is passionate about engagement, development, collaboration and inclusivity.
Her focus at Academi Wales will be on ensuring it continues to provide a world class suite of programmes and events, whilst collaborating across Wales to ensure the learning offer remains fit for purpose, relevant and current.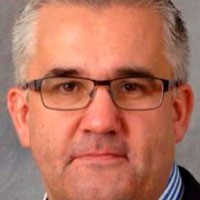 Ian Bancroft
Chief Executive, Wrexham County Borough Council
Ian took up his post as Chief Executive of Wrexham Council in August 2018 and for the previous fourteen years worked at a senior leadership level within large public service organisations in Greater Manchester, Merseyside and North East Wales. Most recently, since 2014, this has been at Flintshire County Council as a Chief Officer leading successfully the development and implementation of a number of major strategic programmes.
Ian is committed to public service delivery and aims to work with partners, local communities and residents to build and deliver a clear vision that achieves outstanding results. Ian has lived in Wrexham for the last 18 years and is passionate about the current positive opportunities Wrexham and Wales provides and the potential for the future.
Sue Evans
Chief Executive, Social Care Wales
Sue is the Accountable Officer and Chief Executive of the recently established Social Care Wales, with responsibilities for workforce development and service improvement, which are informed by our work with the sector and Welsh Government Ministers and officials. As a recent addition to the Academi Wales Expert Panel, Sue is very interested in becoming a member of the new Panel where she is able to represent the social care sector and have a wide range of connections from UK and Welsh policy, through to senior managers and operational practitioners working within the public, independent and third sector.
Sue has a strong interest in personal and professional development, evidenced by the achievements of those who have worked with her throughout her career in the voluntary sector, health, housing and social care. Sue endorses the approach to develop One Public Service for Wales and believes future leadership roles need to demonstrate multi-professional and inter-organisational understanding and commitment to deliver an efficient and effective response to citizens.
Sue is familiar with many of the theories and tools of leadership and management, learning through a combination of reading, discussion with others, formal learning and active utilisation of new practices in the workplace. She has found Action Learning Sets to be particularly helpful throughout her career, where confidential and mutual peer support has been invaluable. Sue has recently joined a new group, established from her participation in the Academi Wales Winter School in 2017.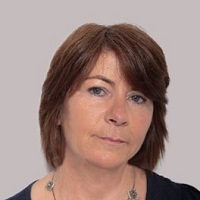 Catherine Farrell
Reader in Public Management, Cardiff University
Catherine is an experienced academic who is actively involved in teaching and research within the public management and leadership fields. She delivers both University accredited modules and also short courses. Catherine is currently leading Cardiff University's MSc Public Leadership award.
Catherine is interested in leadership, public boards and their governance. Her current research is focused on governance in services including education and fire and rescue. She has published widely on leadership and governance in a range of public services and also the careers of a range of different professional groups.
Catherine chairs the Academi Wales Expert Panel and she also chaired the Welsh Government's Task and Finish Expert School Governance group which reviewed models of governance in education.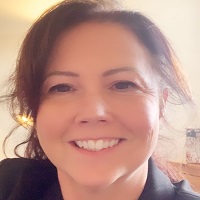 Debra Hughes
Service Director Organisational Development, Rhondda Cynon Taf County Borough Council
Debra began her career in local government in 2000 after working in training consultancy with large private sector organisations.  A qualified secondary teacher, she has a passion for learning and development and providing opportunities for individuals to reach their full potential.
A fellow of the CIPD and holding a Masters in Organisational Development, Debra has built a diverse team delivering award winning programmes including the Councils Graduate and Apprenticeship Schemes and specialist employment programmes. 
Debra is passionate about staff engagement and wellbeing with her team, providing an array of learning and development programmes, occupational health and wellbeing services, staff benefits and staff consultation.
Debra would like her legacy to be that the Council has high quality programmes in place to ensuring that individuals, particularly those that are from disadvantaged and complex backgrounds, have an opportunity to flourish within the Council and beyond.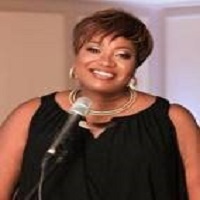 Professor Uzo Iwobi CBE
Chief Executive Officer and Founder of Race Council Cymru
Originally from Nigeria, Uzo holds a law degree from the University of Nigeria and she qualified as a solicitor and a barrister and was called to the Nigerian Bar.
After qualifying as a barrister in Nigeria, Uzo moved to Wales where she now serves as the chief executive officer of Race Council Cymru and sits on the board of several voluntary organisations. This includes serving as the chairperson of the African Community Centre in Wales, which she founded in 2004.
Uzo has served with the Police National Diversity team, based at the Home Office, where she was involved in developing national policies on race relations and diversity.
In 2004, she joined South Wales Police and in the same year, she founded the very first African Community Centre (ACC) in Wales and served as Chairperson for ACC for 15yrs.
Uzo served with the Commission for Racial Equality (CRE) UK as a Commissioner until it merged with the Equality and Human Rights Commission (EHRC) in October 2007. In 2008 she was awarded an OBE in recognition of her services to community relations and South Wales communities.
In 2022, Uzo was awarded a CBE by the Queen in the Jubilee Birthday Honours.
Professor Iwobi received the CBE for services to racial equality and to championing diversity and inclusion.
Uzo was the first Black woman to be appointed as a Specialist Adviser on Equalities to Welsh Government.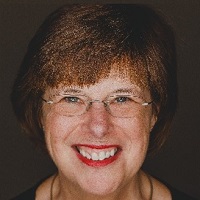 Ruth Marks
Chief Executive of Wales Council for Voluntary Action (WCVA)
Ruth is Chief Executive of Wales Council for Voluntary Action (WCVA), the national membership body for voluntary organisations in Wales.
An experienced charity sector activist and leader, she has led RNIB Cymru and Chwarae Teg and an independent review into health regulation in Wales.
Ruth was the first Older People's Commissioner in the world establishing the independent office and used her statutory powers to review health care for older people; producing the report "Dignified Care".   
Her post graduate qualifications are in human resource management and collaborative leadership.
Ruth regularly contributes to inquiries and advisory boards on issues including diversity, volunteering, the charity sector and civil society. 
Ruth is currently a trustee of ACEVO and Cynnal Cymru, an advisory panel member for the Future Generations Commissioner, a director of the International Federation on Ageing and a Senior Independent Panel Member for public appointments in Wales.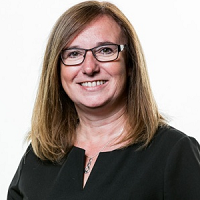 Julie Rogers
Deputy Chief Executive/ Director of Workforce and Organisational Development, Health Education and Improvement Wales
A chartered fellow of the CIPD, Julie has worked in the Welsh public sector for almost four decades.
She has enjoyed a varied career in Government and the NHS, spanning a wide range of social policy, OD and HR roles. In 2013, Julie became the National Workforce & Organisational Development Director for NHS Wales, a role that she held until April 2018 when she joined Health Education and Improvement Wales (HEIW).
Since joining HEIW, Julie has led the development of the first 'Health and Care Workforce Strategy for Wales 2020-30'; supported the national response to the roll-out of the covid vaccination programme and overseen the development of a range of resources and programmes to embed compassionate leadership at all levels across NHS Wales.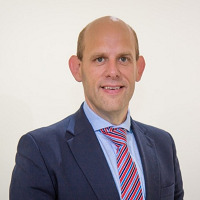 Mark Stevenson, MA, Msc, LLM, FCIPD
Chief People Officer, South Wales Police
Mark joined South Wales Police in September 2018 as Chief People Officer having previously enjoyed a career spanning 18 years within large, Multi-National private industry.
Working as part of the Executive Board, Mark provides leadership and strategic direction for workforce development (c 6,300). He is responsible for a diverse people service portfolio including: Safety, occupational health, Resourcing & Workforce planning, HRSS, Reward & recognition, employee relations, employee engagement, talent management and learning & development.
Mark is the Strategic Lead for human resources and learning and development collaboration across the 4 Welsh Police Forces.  He is also the UK's National Police Chief's Council (NPCC) Lead for learning and development.
Mark is a Chartered Fellow of the CIPD and a member of the Industrial Law Society.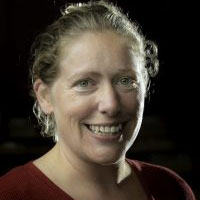 Susie Ventris-Field
Chief Executive, Wales Centre for International Affairs
In her role as Chief Executive at the WCIA, Susie is responsible for making sure the charity achieves its strategic objectives, making sure global issues remain firmly on the agenda in Wales, and supporting a fantastic and dedicated team to deliver their programmes and projects. She takes full responsibility as a leader which includes constantly ensuring WCIA are making the best possible use of public funds (as a charity), and making difficult decisions about programmes and staffing as required by this commitment. A key part of the role is making sure the team have everything they need to deliver as effectively as possible, from flexible working opportunities to professional development to the right kind of management style.
As a leader in a third sector organisation, Susie is very aware of the drivers impacting on the organisation, team members, partners and stakeholders, as well as those in her wider networks. She is involved in UK and European projects and networks which give opportunities to identify shared drivers and challenges as well as possible solutions/ways forward. This is particularly relevant in light of COVID, the climate and nature emergencies and the polarisation of public debate. In this context, developing adaptive, innovative, cooperative and learning behaviours is increasingly important.
Susie's first experience of Academi Wales was the inspirational Summer School 2017; Academi Wales is a fantastic organisation delivering an excellent service across Wales and Susie would like to contribute her insights from working in the third sector, particularly the challenges facing smaller organisations, together with her varied leadership experience.