Winter School 2019 - more information
Apply for Winter School
How much does it cost?
£500 + VAT. This includes:
access to the full Winter School learning programme
delegate pack
accommodation (Tuesday 5 February to Thursday 7 February 2019)
breakfast, evening meal and lunch during the event
You must meet any personal incidental costs, such as, travel to and from the event. Bursary places may be available to third and voluntary sector organisations on request.
Please note: If you are awarded a place and later decide to withdraw from the programme, Academi Wales reserve the right to charge your organisation for the full cost, please see our website for further information.
Accommodation options and discounts
We offer limited accommodation that provides multiple occupancy. These open plan and spacious rooms are in a newly built accommodation block and fitted to an exceptional standard with tea and coffee making facilities and offered at the reduced rate below. All other rooms are single occupancy.
We are therefore offering limited sharing accommodation at a reduced rate and the following discounts would apply.
| | |
| --- | --- |
| Single occupancy | £500.00 per delegate |
| Double occupancy | £350.00 per delegate |
| Triple occupancy | £200.00 per delegate |
You may wish to consider this as an option when selecting and identifying those who you would like to put forward for a place. Please note that allocation of these rooms will be considered as part of the selection process for Winter School.
Large rooms, comprising of a lower and mezzanine floor, 3 single beds on each floor, a shared bathroom with toilet and separate toilet and washbasin situated on the lower floor.
Pay your course fees
If your application is successful, our procurement guidelines are such that we will need to invoice your organisation for the relevant amount following your attendance at Winter School.
For Non-Welsh Government applicants
When you complete your application form we will ask you for the following information:
the name of the person who will be responsible for arranging payment for your delegate place
the name of the organisation who is paying for you to attend
the name and email address of your billing/responsible officer
Once your place has been confirmed, we will contact the responsible person / billing officer to provide us with a purchase order number. If you do not know your billing officer at the time of completing the application form, please insert your own details and we will contact you for these details. To secure your place it is important that you provide the above information.
Invoices will be sent and fees collected following the event.
If you need any further details on the invoicing requirements please contact our Finance Manager.
Create your purchase order
Please use the information noted below if your organisation needs to set up a purchase order to cover these costs:
Supplier
Welsh Government
Crown Buildings
Cathays Park
Cardiff
CF10 3NQ
Contact: Academi Wales
Telephone: 03000 256 687
Email: academiwales@gov.wales
For Welsh Government applicants
When you complete your application form we will ask you for the following information:
your WG finance manager's email address
If your application is successful, we will contact your finance manager who will be asked to supply activity and profit centre codes for payment of the fee of £500 per delegate (no VAT applies). Journal transfers will be issued and course fees collected after the event.
Anyone named as a billing/responsible officer contact must have been consulted and given approval prior to you providing their details
If you need any further details on the transfer requirements please contact our Finance Manager.
Prepare for Winter School
General timetable – opening and closing of event
Tuesday 5 February 2019
11am: registration and accommodation allocation (if you're arriving before 11am please let us know)
12pm: lunch
1pm: programme begins
Friday 8 February
Do I have to stay for the duration of the event?
Yes – delegates must attend the whole programme. It's been purposefully designed and you will not realise the full benefits unless you complete all aspects.
What if I live locally to the venue – can I commute?
Yes – however, we encourage you to take advantage of the residential part of the programme. If you live locally you may commute to and from your home - please let us know as soon as possible if you don't need accommodation. Non-accommodation delegates must still pay the £500 + vat contribution.
Child care / crèche facilities
There are no child care or crèche facilities available. You will be expected to make your own child care arrangements.
Meals and refreshments
Meals and refreshments are included within the programme (however alcohol, bar or café purchases are not covered).
Breakfast: between 7.30 and 8.30 am
Dinner: 7.30 pm.
There is a cash bar and coffee shop on site. Please note: there is no cash machine at or near the venue. Please withdraw cash in advance if you plan to use these facilities.
Special dietary or other medical/access requirements
Please note on your application form if you have any medical or specific dietary needs. If necessary we will contact you to discuss nearer the event.
Welsh language
Winter School is delivered in English. However, delegate packs and materials are provided bilingually.
Mobile/internet connection
Please be aware that because of the remote location, mobile phone and internet signals may be patchy and could be affected by weather conditions. You will be able to access a landline.
Internet access is available in some personal accommodation - to access this you will need to bring an Ethernet cable. Please ask at reception when you register to see if your room has this facility.
Wi-Fi is available in the main hall.
What should I pack?
A torch: Nant Gwrtheyrn is a small site but, because of its location, moving between the function hall and accommodation (especially later at night) can be particularly dark, so you may wish to bring a torch.
Toiletries, hairdryers etc
Cash (please note: there are no cash points or shops in the close vicinity)
General supplies may be useful tea, milk and biscuits, as some of the cottages have kitchen areas (however, all other food and refreshments are provided during the event)
Dress code
Classroom sessions - casual dress code.
Walk - we recommend that you bring suitable warm, comfortable clothes, outdoor weather gear and sturdy footwear with you. The weather will be unpredictable and can get very cold.
Photography/video recording
We reserve the right to take photographs / video footage during the event which may be used for publicity purposes and for the production of learning information.
Personal preparation
Where applicable, you must complete all pre-work set by the speakers.
Delegate hub
Successful delegates will be invited to enrol onto the Winter School Delegate Hub. This is a secure closed site and can be accessed anytime, anywhere and on any device. The hub will provide the opportunity to share important information leading up to the event, have discussions and network with your fellow delegates.
It is important that you log onto the Hub to receive regular updates and key information about the programme.
Travel
Train
Car sharing
Once the delegate list is confirmed, with your approval, we'll share contact details. You can then make your own car sharing arrangements for travel to and from the event.
Speakers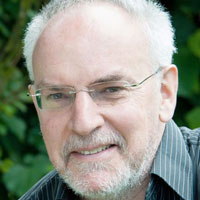 Robin Alfred, BA (Oxon), PGCE, M.Phil
Robin is an organisational consultant, facilitator, trainer and executive coach – and a Senior Associate and Lead Presenter for Olivier Mythodrama and worked as a trainer, educator and social work manager for 15 years in London, before moving to Scotland in 1995 where he founded the Findhorn Consultancy Service. He has extensive experience of leading and developing groups and individuals across all sectors – corporate, public, and third sector.
Robin is trained in a wide variety of approaches to personal and organisational development including: Appreciative Inquiry, the Frameworks for Change Coaching Process, Process Work, Spiral Dynamics and Tools for Corporate Transformation.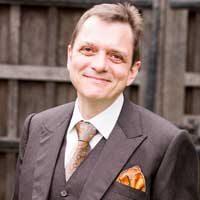 Emmanuel Gobillot
Described as 'the first leadership guru for the MySpace generation' and 'the freshest voice in leadership today', Emmanuel has worked with organisations ranging from Astra Zeneca to Zurich Financial Services via Google and The United Nations.
For over 15 years, his interventions have focused on creating the capability in organisations to deliver results through world-class leadership. He is also cofounder of the consultancy Collaboration Partners specialising in helping organisations collaborate better.
One of Europe's most sought after leadership speakers; he is the author of Kogan Page's UK and US bestseller 'The Connected Leader', 'LeaderShift' and 'Follow the Leader'. His latest book Disciplined Collaboration was published by Urbane in 2016. His books have established him as one of the foremost thinkers on new leadership models.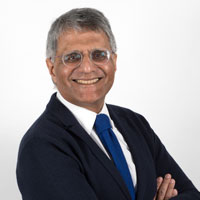 Prof Binna Kandola OBE
Diversity, assessment and development specialist Professor Binna Kandola is a Business Psychologist, Senior Partner and co-founder of Pearn Kandola, where in the last thirty years, he has worked on a wide variety of projects for public and private sector clients both in the UK and overseas.
As well as leading the practice, Binna is particularly interested in the study of gender bias and unconscious bias in organisations. He is the author of two critically acclaimed books on these subjects - 'The Invention of Difference: The story of gender bias at work' and 'The Value of Difference: Eliminating bias in organisations'. His most recent book 'Racism at Work: The Danger of Indifference' was published in March 2018 and has already received much praise. He is also the co-author of several other management books, one of which 'Managing the Mosaic' won a Special Commendation at the 1994 Management Book of the Year Awards. A regular contributor to the HR and business press he is a sought after and highly regarded conference speaker, most recently to speak at the Biased Science event at the Royal Institution.
Binna was the first Chair of the Standing Committee for the Promotion of Equal Opportunities of the British Psychological Society (BPS) and a member of Sir Robin Butler's Panel of Enquiry into Equal Opportunities in the Senior Civil Service. He has been a member of the Board of Trustees of the BPS, and in 2002 was elected as Chair of the Division of Occupational Psychology. In January 2004, Binna was invited to join the UK Government's National Employment Panel and appointed Chair of the Minority Ethnic Group. He is currently a visiting Professor at Leeds University Business School and at Aston University Business School. In 2012 the University of Aston awarded him an Honorary DSc - Doctor of Science. He is a consulting editor for the Journal of Occupational and Organisational Psychology and an editorial board member of Development and Learning in Organisations. He is a regular contributor to the media and has appeared on Sky News, BBC Breakfast, Channel 4 News and the Radio 4 Today Show.
A Fellow of the Royal Society of Arts (RSA), he was recognised in 2004 by The Independent on Sunday as one of the UK's Top Ten Business Psychologists. Professor Binna Kandola was awarded an OBE in 2008 for his services to Disadvantaged People and Diversity.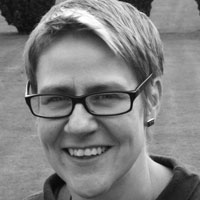 Prof Catherine Needham
Catherine is Professor of Public Policy and Public Management at the Health Services Management Centre, University of Birmingham. Her research focuses on two main areas:
the public service workforce (roles, skills and values) and what it means to be a

 

21st Century Public Servant. Her research has been widely used within training for the public service workforce.
social care (including personalisation, co-production, personal budgets, older people, care workforce, care markets).
She has published a wide range of articles, chapters and books for academic and practitioner audiences, many of them focused on social care and the public service workforce. Her most recent book was published in 2018 and entitled 'Reimaging the Public Service Workforce.' She tweets as @DrCNeedham.
Catherine joined the University of Birmingham in 2012 having previously worked for the political strategist Philip Gould and as a Lecturer in the School of Politics and International Relations at Queen Mary, University of London.
Her research agenda encompasses a broad interest in reform of public services, with particular emphasis on the introduction of consumerist models of service delivery. Taking an interpretive approach to policy analysis, she has examined the different 'narratives of consumerism' contained within recent welfare reforms in the UK.
Her most recent social care research has focused on care markets and the personalisation of public services, with examining the relationship between the meta-narrative of personalisation and the frontline practice of service redesign. She is also interested in individualised budgets within public services, and the dynamics through which they reshape service provision. She is also exploring how policy ideas and mechanisms spread across different service sectors, using theories of policy transfer and translation.